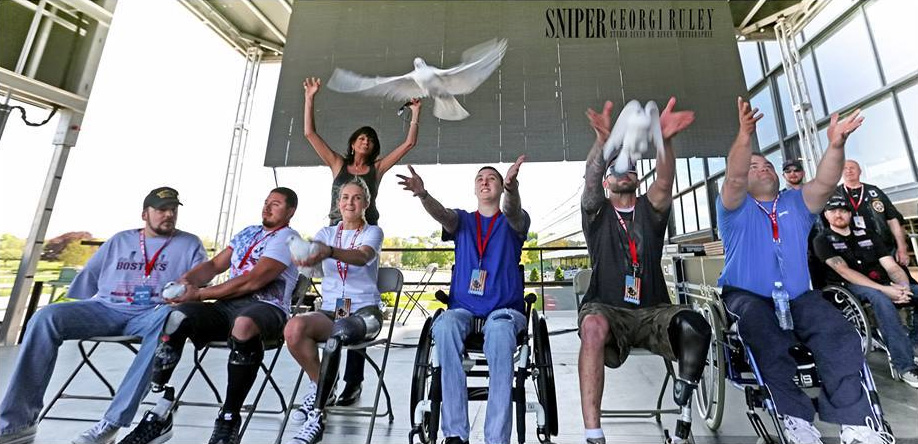 WHO WE ARE:
Boston's Annual Wounded Vet Bike Run Inspired by Cpl. Vincent Mannion Brodeur began in 2011. One of the most severely wounded veterans in the nation, Vinnie is the recipient of the Bronze Star and Purple Heart. While serving in Iraq in 2007 with the 82nd Airborne, Vinnie was critically injured by an improvised explosive device. After surviving 40 operations and a yearlong coma Vincent has become an inspiration for people throughout the nation.
All proceeds from Vinnie's Run went to creating a handicapped-accessible living space for Vinnie. Every year Boston's Wounded Vet Run will be dedicated to different veterans.
Since that event, it become the mission of the Boston Wounded Vet group that "They Fought We Ride" would continue to find other vets who like Vinnie needed assistance to improve their quality of life. All proceeds raised go to that vet, whether housing modifications to suite a comfortable living for the disabled veteran or mobility and transportation such as wheelchairs, cars, and basic living needs.
Today the group has expanded from the They fought We Ride motorcycle run honoring wounded veterans of New England to include a Cabin Fever Party, a Police Hockey Game, and various events that raise much-needed money for those who have sacrificed so much.